AFRICAN LAND CRAB
Be different, have a Pet Crab.
The African Land Crab go by many names, Rainbow crab, Moon Crab, Halloween Crab.  A natural loner, they can become aggressive to fellow crabs as they age. These crabs have an active phase on land surface at night and during the day they rest in burrows.  African Land Crabs are born to dig and construct deep burrows and tunnels.  Beware of sharp claws!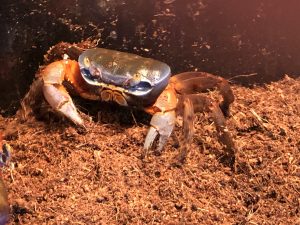 BRONZE CORY CAT
Special Package Deal!
Buy 3 get the 4th FREE!
Cory catfish are petite: between one and four inches in length. Because they are small and graze at the bottom of the tank, they don't get in the way of quicker, larger fish in other regions. They are not aggressive and pose no threat to smaller fish. Cory catfish suck up food with their mouths and will not bite other fish intentionally or by accident. They are social in nature and are happiest when kept with at least three members of the same species.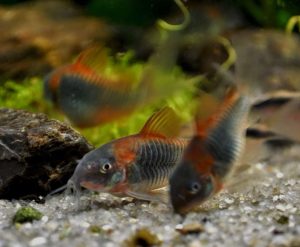 GLO FISH
$5 OFF each
The most dazzling fluoresent fish for the most amazing aquarium.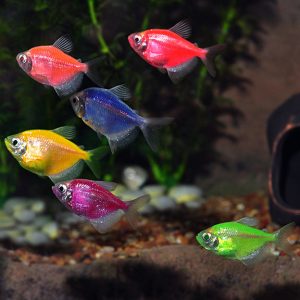 ZEBRA PLECO L333
WEB PAGE SPECIAL ONLY
One of the most sought after fancy Pleco  Zebra Pleco L333.  Reg: $175.00  Friendly Pet Web Page customers  $100.00.  While supplies Last.  Just come in and say you want that CRAZY PRICE for the Zebra Pleco.