Pet Grooming
Our experienced and caring professional groomers, Brandy, Ayla and Mariah are the key to your pet having a wonderful grooming experience for life.
We provide a stress-free environment, with open concept grooming where you can watch your pet being well taken care of and respected throughout the groom.  Safety for your pets is of utmost importance, both Brandy and Ayla have received their certificate in Dog Safe Canine First Aid.
In our grooming salon, we use a Precision Clipper Vac System.  We find this system to be more comfortable for your pet as there are no hot blades running across their skin.  Using the Clipper Vac assists the groomer in creating a more beautiful, smooth, evenly cut coat.
"We love being creative.  Let us bring out the wild side of your pet's personality.  Mohawks, hair color, feathers and gems oh my... let's have some fun!"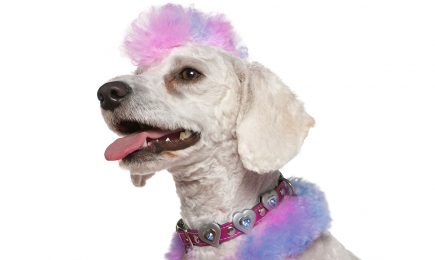 We use high quality grooming products for all your pets' skin and coat needs. The salon is equipped with a soothing bath system and when used with the Nagayu CO2 tablet, the benefits for your pets is exceptional. After the spa bath we will use a High Velocity dryer which will assist us to get a completely dry pet and incredible de- shedding results. Great benefits of the high velocity dryer are a faster drying time and no risk of over heating.
We welcome all breeds and sizes of dogs and cats. We have on occasion groomed rabbits, guinea pigs and once an actual beaver pelt.