About
Friendly Pets is a REAL pet store.
We are a locally owned and operated full-line pet store, serving Fort St John and the area since 1978. We have small companion animals, birds and small parrots, many different species of reptiles, and 100+ tropical fish aquariums. Our team of experts can help guide you and answer your fish and reptile-related questions.
Friendly Pets also carries Premium Canadian dog and cat food, Acana, Orijen, and Nutrience. Just ask our friendly knowledgeable staff about any of your pet's nutritional needs.
We are proud to have partnered up with On Our Way Home Animal Rescue and showcase kittens for adoption when available.
Our store is fun to visit with all the animals, store cats, Jello, Jazz, Joey, and Amadeus our Eclectus Parrot.
Please come down and check us out!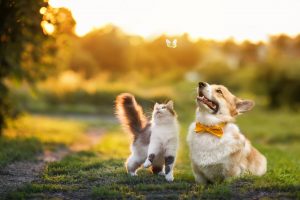 Meet the Team
Our team of knowledgeable experts are here to help with any of your pet related questions and needs.